WHAT WE OFFER AND WHY YOU SHOULD CHOOSE US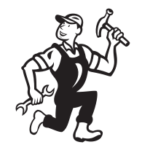 MARKETING - WHAT MAKES YOUR BUSINESS REMARKABLE?
You may think you know; but are you certain? This is the first step in building a comprehensive marketing strategy that will convey your core message and deliver your ideal client right to your door (virtual or otherwise). Our marketing packages start from square one even if you're already at 100 and take a deep dive into what makes your business tick, where your customers live and how to get in front of more of them. Are you painfully aware that your marketing takes a back seat to your daily business challenges? Does the thought of hiring someone who may not actually deliver what you need stress you out? Do you not even KNOW where you need to start? We completely understand which is why we oer retainer packages that guarantee that you've got the basics covered each month. We customize them for your needs and your budget because we believe every business needs a marketing director. Let us be that for you (and save you a ton of money while doing so).
WHAT DO YOU NEED TO TAKE OFF OF YOUR PLATE?
Facebook Ads
Review Alerts, Strategy & Reputation Management
Monthly Content and Promotion Calendar
Lead Generation
SEO, Digital Advertising and Pay Per Click
Newsletter Content & Delivery
Sales Funnels & Landing Page Creation
Email Management
Sales Strategy & Compensation Programs
DESIGN - BECAUSE FIRST IMPRESSIONS MATTER
Here's the deal: You are a rock star in your business – you have loyal clients who "get it," but you're not sure you are making the right impression with new and future clients. We can help.

 First impressions matter, and we live for improving brands just like yours. From logos to websites, print and digital, we're obsessed with making your company shine.
Websites & Landing Pages

Logo/Branding Kits

Advertising

Property Maps

Illustration

Apparel

Annual Reports
Infographics
Business Stationary
Social Media Graphics
Signs/Posters
Tradeshow Booths/Displays
Promotional Pieces
 Sales Sheets
Labeling
Packaging
Point-of-Sales
Displays
Email Blasts
Press Kits
Presentations
Publication
VIDEO EVER THINK ABOUT VIDEO?
It is WAY more aordable than you think. We can put together a 1-2 minute video that you can showcase on YOU Tube, Facebook, send via email, or share or embed on your very own Website. Video prices start at just $450, so what are you waiting for? Video drives attention, conversions and moves you 20 steps farther to "Know, Like and Trust" than any other creative media. When you combine the power of Video with a clever campaign on Facebook, it converts like gangbusters. Trust us, this is our most powerful oering and we want you to experience it for your own business!
SOCIAL MEDIA-SOCIALLY SAVVY & SOLIDLY CONSISTENT ROI
We know how it goes. You own your own company. You try to stay on top of the latest business trends, and one of the many items on your to-do list is to get the most out of social media.
And you're consistent for a while…..but….then….life and business happen! Holy cow, you're up to your eyeballs, and you just realized that you haven't updated your business Facebook page all week. And then you start to wonder, is it really worth it? Will my "fans" even see my post? The answer is: MAYBE…
Have you given Facebook your hard-earned money by "boosting" a post? You know there are businesses getting a steady stream of leads and customers through their Ad campaigns, but how? Perhaps they have a "Secret Weapon" like bgg CREATIVE in their corner. Don't you want that for your business?
Optimized Design & Strategy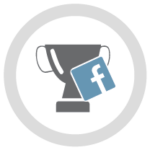 Social Sweepstakes & Lead Capture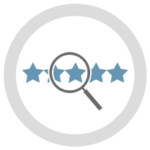 Reputation Monitoring & Alerts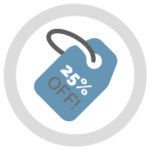 Social Selling & Shareable Deals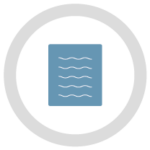 Customized Frequent Content
We look forward to creating a partnership with you.